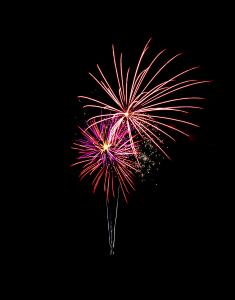 Arts Herndon is pleased to present the 10th Annual Fine Art Photography Exhibit featuring finalists in the annual Fine Art Photography Competition. Renowned photographer and competition judge Mary Louise Ravese chose 45 photographs from nearly 183 submitted to the competition by 93 professional and amateur photographers in Virginia, Maryland, D.C., and Pennsylvania.

Stephen G Black's image "Flowerworks", seen here, is a finalist in the competition.

The finalists' photographs will be on display at ArtSpace Herndon February 5 through March 2, 2019. Mary Louise Ravese will announce the winners during the Awards Reception on February 9, 2019, 7 to 9 p.m., when over a $1,000.00 in cash prizes will be awarded. The exhibit and reception are free and open to the public. Light refreshments will be served at the reception.